Music of Kieronononon
How do you follow up the most brutal techno punk album you've ever made? Easy, you apply more brutal techno and punk - duh!
---
30-something awesome minutes of brand new brutaltechnopunk. Your birthday has come early, and it's called "There's this dragon...".
This is our first full-length album, and it's awesome. Check it out on our bandcamp site also!
---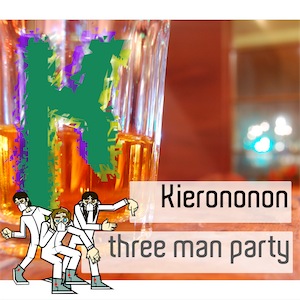 'Three Man Party', Kieronononon's fourth EP in three years, adds even more styles to their brutaltechnopunk mix. Horrors-style garage psych, death metal and even more B-movie shtick are thrown together on the sludgy 'And You're Not James Bond Either', while 'Eventually He Did' turns out as a free-form, spoken word grindcore number. Grind pops up again on the Red Hot Chilli Peppers-meets-early Napalm Death (with Zig and Zag on vocals).
Most noticeable is their use of fuzz and feedback, as noise duo Fuck Buttons do, on the burring electronic of 'Vampire Vodka Party?' and the (slightly) more conventional hardcore of 'But I Really Shouldn't Have', which is drenched in it. They manage to fit a Goldie Lookin' Chain style rap in there too.
---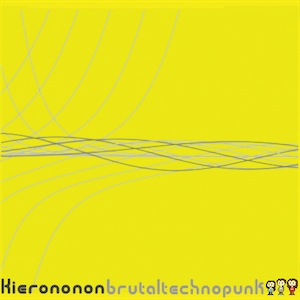 Described as being "how you'd imagine the Mighty Boosh's band to sound, except better and a lot less annoying than Noel Fielding". The brutaltechnopunk EP was completed in 2007, and was the consolidation of the brutaltechnopunk sound - much thicker and louder than the previous two EPs. It's great.
"Perhaps the heaviest and most listener friendly of their catalogue: brutaltechnopunk should please their modest (but dedicated) fan-base and (finally) gain them a following in broader circles."
---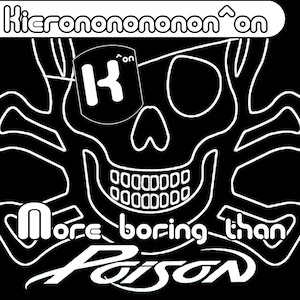 Named after a 'legendary' 80s music producer who gave a one word review of the band by e-mail. MBTP was released through multiple distribution methods such as iTunes, roxXOR2 and a whole bucketload of online MP3 stores late 2006.
---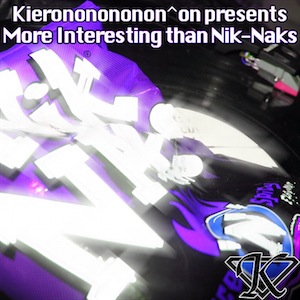 Kierononon's first EP made of pure rock and roll. Put together in 2006 while the band were still finding their feet. We re-recored Coma from this EP recently with a unique twist.